Love and Hip Hop Hollywood is a popular American entertainment TV show. The essential point of this TV show is showing the stories of various hip hop musicians, producers, directors and managers. It is all about their lives and relationships between each other. The scene takes place in different states of America, for instance, in New York, Atlanta, Hollywood and Miami. Several popular musicians take part in the project. In this article we will talk about one of them, namely LAHH Star Hazel-E.
The former Love & Hip Hop Star Hazel-E is 39 years old and her net worth is 1 million dollars. Hazel-E has been an object of discussions among some people who think that she has done some surgical work to correct certain things in her appearance. One of the most evident things to them is Hazel-E's nose job. What is also striking in her looks is the variety of tattoos on her body. She has inked 12 tattoos. All that is done with the aim of becoming more glamorous and more beautiful.
Before and After Plastic Surgery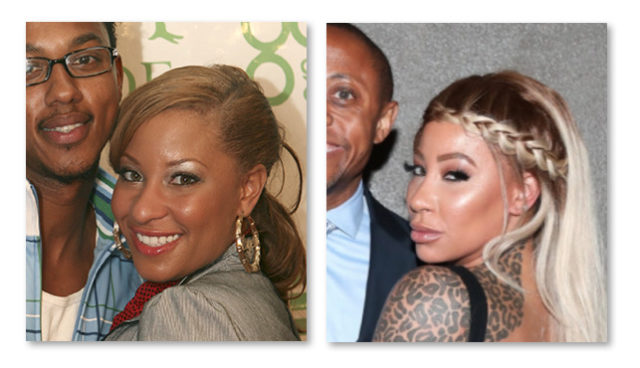 Nose Job (Rhinoplasty)
Some people can clearly notice how different Hazel-E's nose looks like on her before and after the plastic surgery pictures. The TV personality herself says that she had to recourse to rhinoplasty in order to correct her nose shape after a bike accident in Dubai in 2015.
Some headshakers respond that it is only an accuse for having her nose plastic surgery done. However, with the help of her surgeon who operated her, she proved them wrong.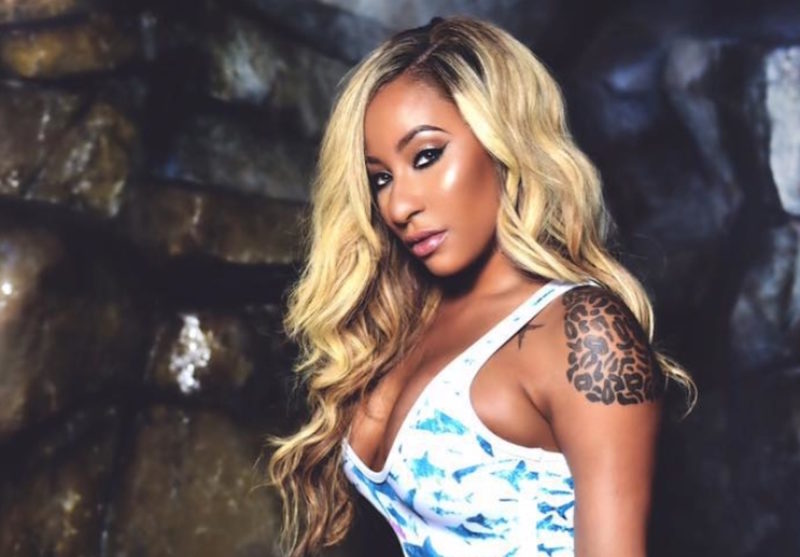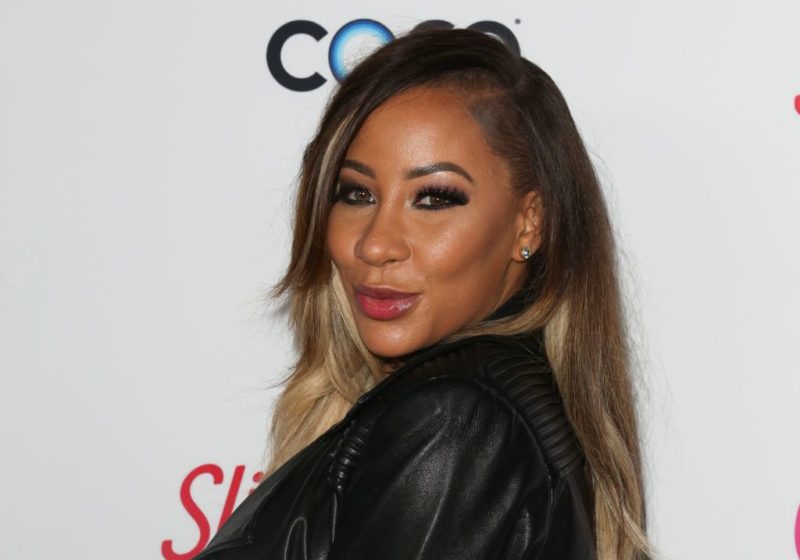 It seems nowadays that almost everyone in Hollywood makes something to improve their appearance. Hazel-E is not an exception. Let us see what she herself says about the procedures she underwent.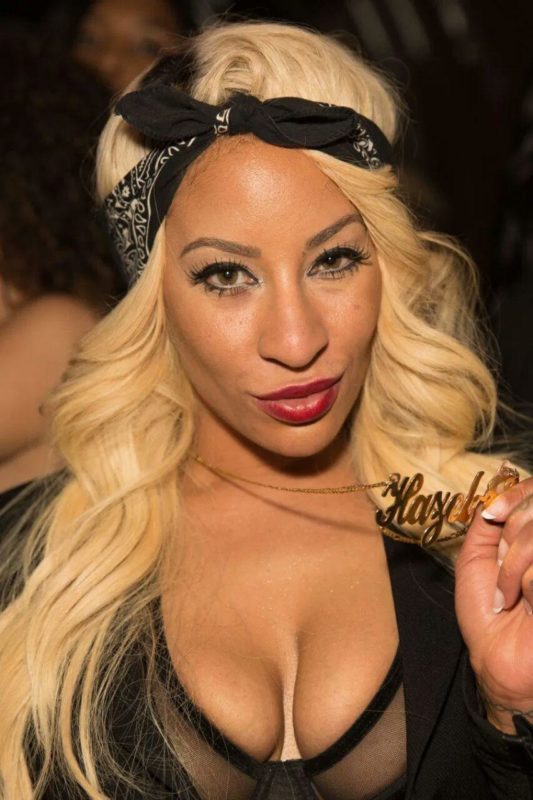 The LAHH star once said that the last time she made surgery was on her nose to correct it after the accident. She also confessed that she made breast reduction in April 2015 for her birthday. In the crash she lost one tooth that is why she had to fix veneers on her four front teeth in 2016.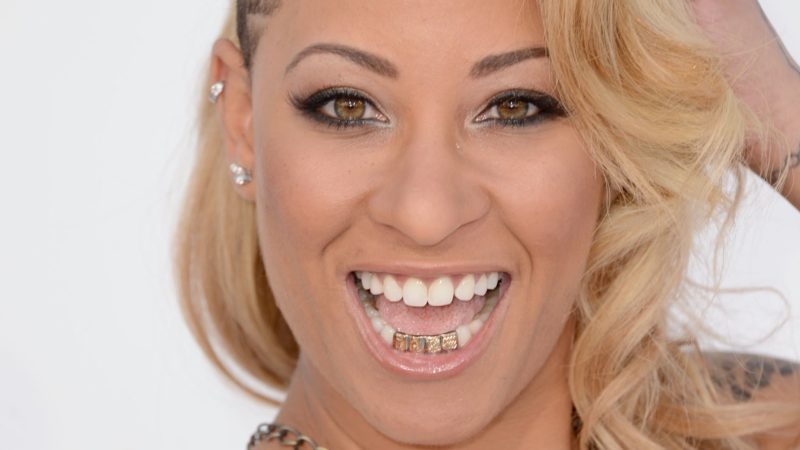 As for her weight, she commented that if she loses and then gains weight again during some period of time does not necessarily mean she is sitting on surgery tables.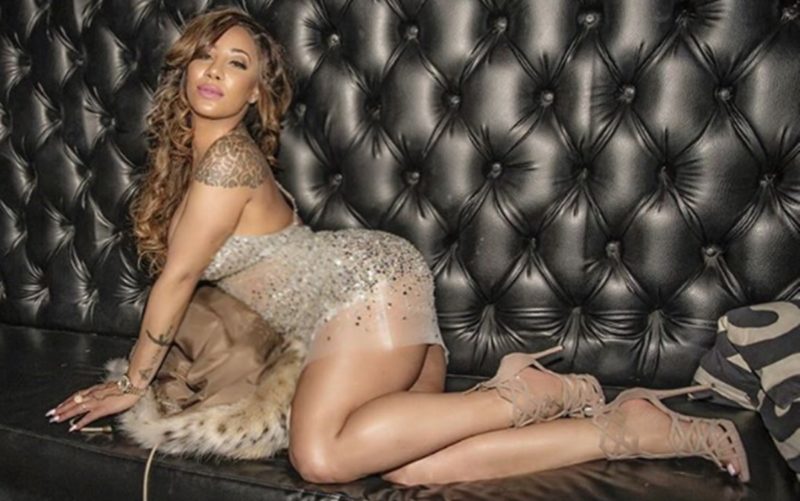 Furthermore, she declared that she does get non-invasive skin tightening procedures or laser cosmetology treatment. Hazel-E added that she always shares it with her followers after every serious procedure she undergoes.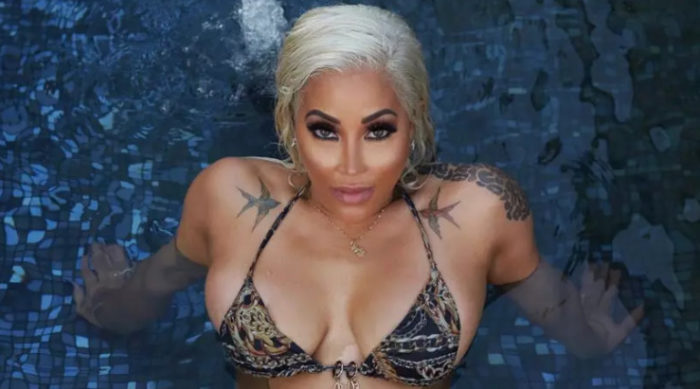 Tattoos and Their Meaning
The American TV persona has 12 tattoos in total inked on her body. Let us see what patterns she has chosen to be tattooed, on what parts of the body she decided to make them and what they mean.
12 Hazel-E's Tattoos:
Leopard Tattoo on shoulder
Hazel-E's left shoulder is decorated with a leopard tattoo which stands for power, passion and strength.
Stars and Dots on foot
On her left foot the American TV star Hazel-E has a tattoo which shows colored stars surrounded by a row of dots. This tattoo symbolizes her achievements and reached goals.
Heart Shape on Ankles
Her both ankles are decorated with a tattoo in the form of three hearts which are inked one below another. The meaning is love, passion and courage.
Rosary, Treble Clef and Heart on Left Hand
On the hip hop star's upper side of the left hand we can see a tattoo with roses looking like a bracelet. The bracelet has a lavaliere in the form of a red heart. Besides, on the upper side of Hazel-E's middle finger a treble clef is inked.
Writings on the forearm
On the rapper's right forearm there is a calligraphic writing which says "Hazel's Eyes".
Colorful butterfly on the back
LAHH Star Hazel-E has a beautiful colourful butterfly on the back of her right shoulder. The tattoo symbolizes transformation, liberty and beauty, it represents the period of the TV star's life during which she changed for better.
Rib Cage Tattoo
Also Hazel's ribs was not left without a tattoo. On her left rib cage there is s French saying "C'est la vie" which means "It is life".
Writing on the side of forearm
Let us see what an inscription Hazel-E has on her left forearm. There stands "Arica Kane". What makes it look special is that the letter "A" is depicted as a pyramid and "K" is shown as AK-47 gun.
Scratches on Shoulder
There is one more brutal tattoo on the celebrity's right shoulder which looks like scratches on the body. Supposedly it reflects her hard past which left scars on her body and soul?
Birds on Both Shoulder
On Hazel-E's both shoulder's there are tattoos which depict sparrows coloured in red, green and yellow. Again the tattoo symbolizes freedom.
Red Rose and Cross on Hand
The American Hip Hop singer has a red rose tattoo on the top of her right hand. There is also a black cross tattoo between the petals.
Writing on Side of Fingers
Hazel-E's another inscription on the sides of her fingers says "Love Me", "Fuck Me" and "Trust Me".
Year 2012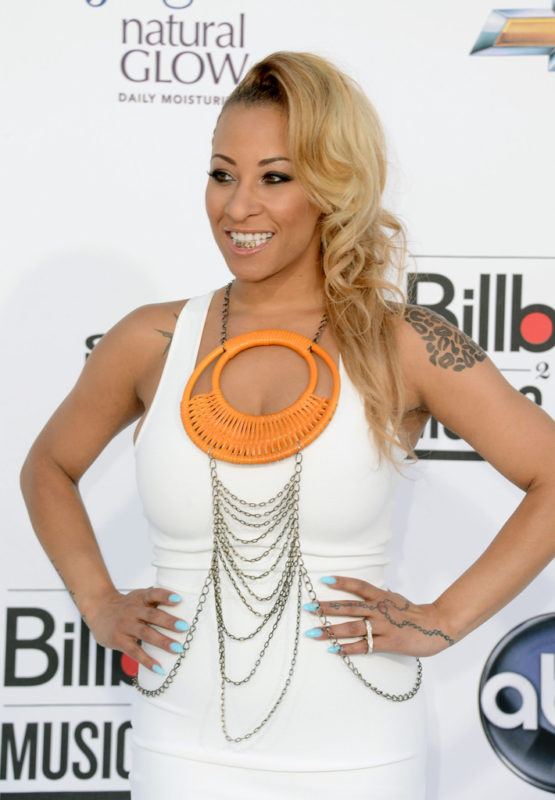 Year 2013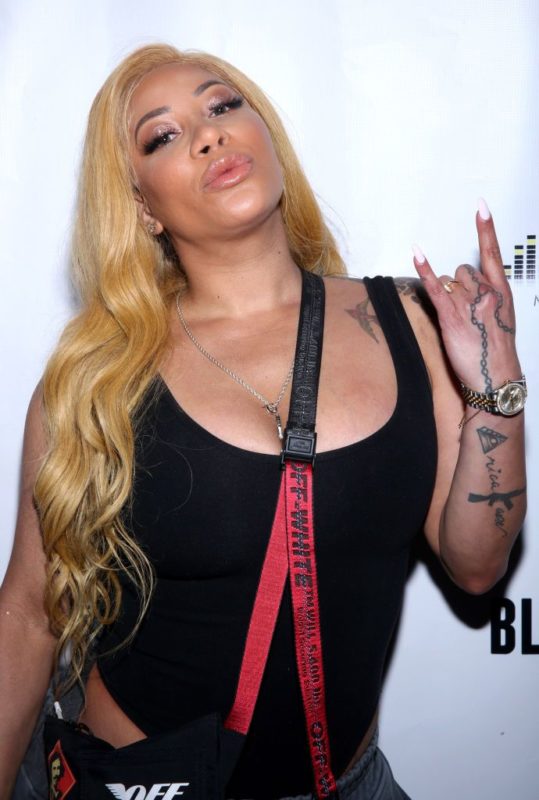 Year 2014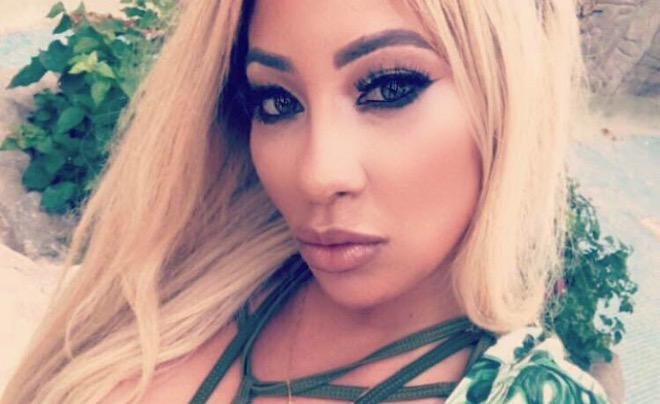 Year 2015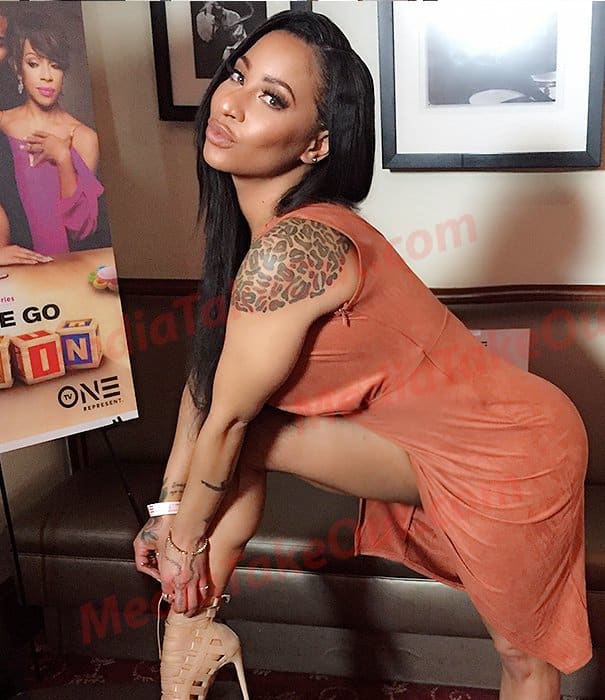 Year 2016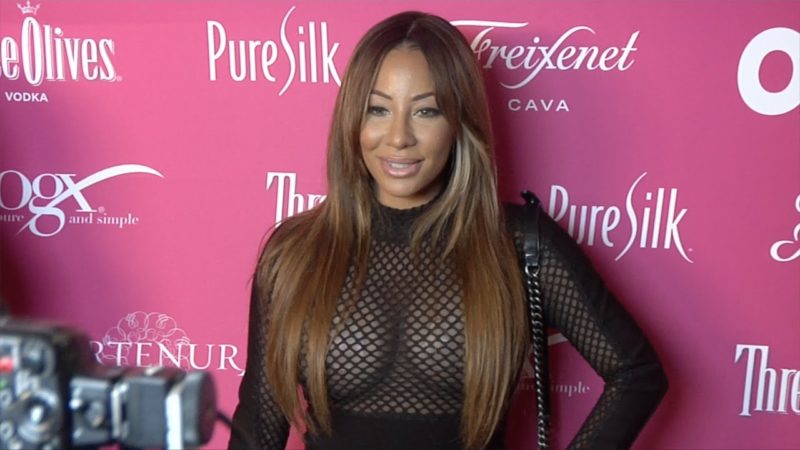 Year 2017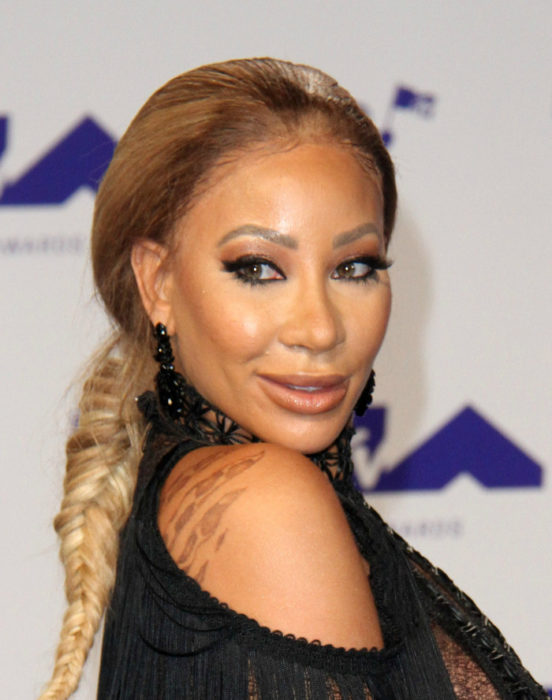 Year 2018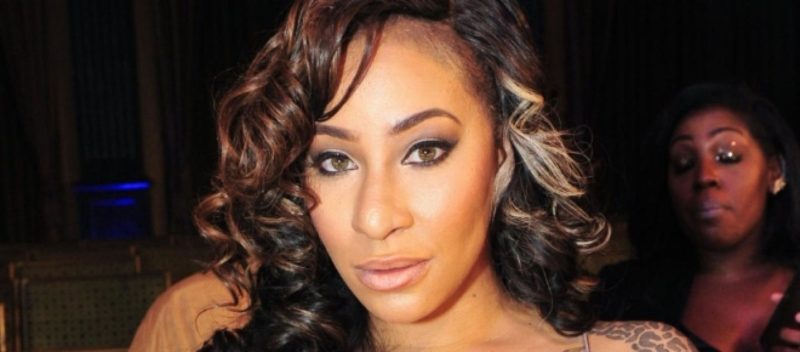 Year 2019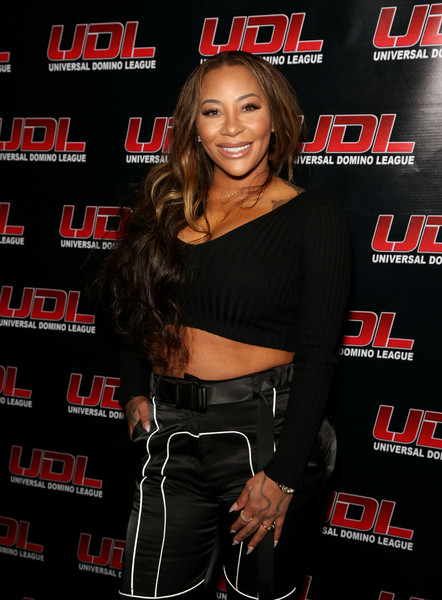 Some More Data on Hazel-E:
Unique name: Arica Tiffany Adams
Birth date: April 25, 1980
Zodiac sign: Taurus
Place of Birth: Cincinnati, Ohio, U.S.
Nationality: American
Race / ethnicity: Mixed (African-American)
Occupation: Publicist, brand consultant, entrepreneur and rapper
Net Assets: $1 million
Relationship: Unidentified
Height: 5 ft 6 in
Weight: 60 kg
Body Measurements: 35-24-36 in
Hair Color: Dark brown
Eye Color: Brown